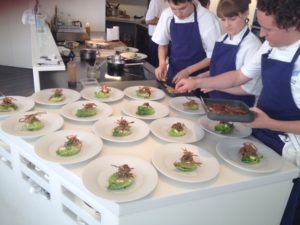 Passion is the key to how we work. We know how much time, love and attention you put into your business so it's vital we get an in depth understanding of how it works.
Jenny works on the core of the business being the culture.  Culture is vital in being able to drive and deliver food safety and quality at site. 
What services can Fine Food Consultancy offer?
Auditing- BRC, SALSA & Food Hygiene Ratings
Quality Management System- Policy & Procedures
If you haven't found what you're looking for here then please contact us.  We be happy to meet and discuss your needs.